It is w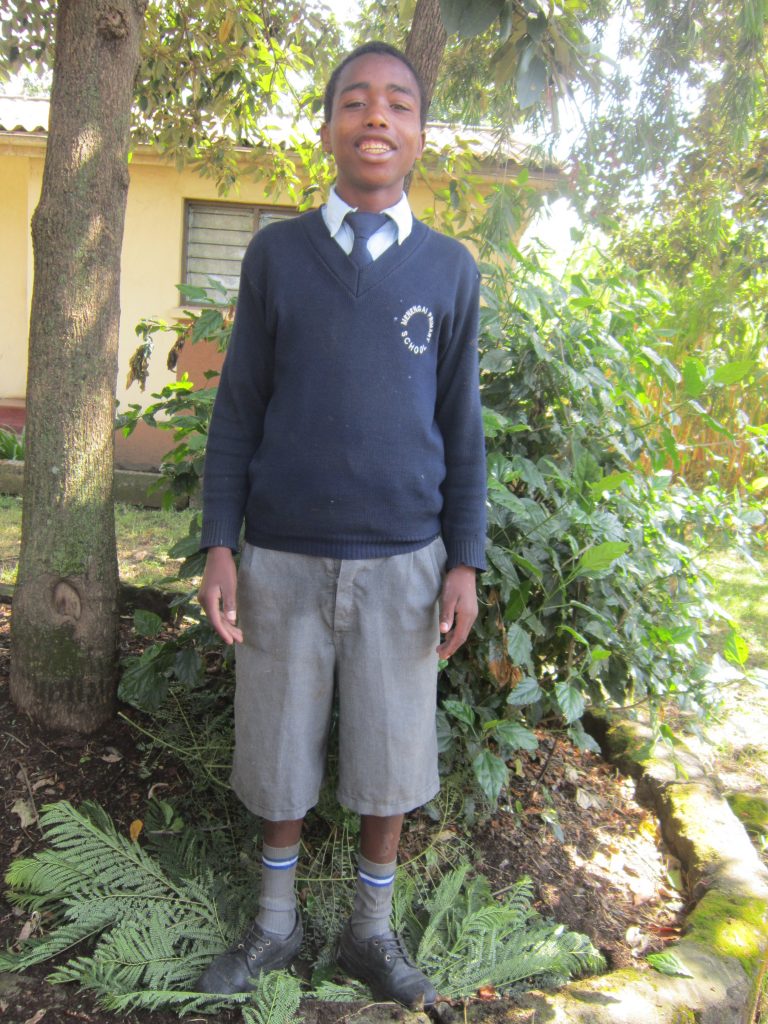 ith great sorrow that the SCANN Board of Trustees informs you of the very sad and untimely demise of our SCANN child, Joseph Njura. On 27th September 2016, Joseph was riding a borrowed bicycle near his school.  He was run over by a truck.  He was rushed to the Nakuru Provincial General Hospital by good samaritans and was pronounced dead on arrival.
This accident is being treated as a police case as it was a hit and run.  Joseph has no known relatives and therefore SCANN is arranging for his funeral which may take place over this weekend in Nakuru.
Joseph joined SCANN in 2010 in class 3.  He was a bright and clever boy.  In 2015 he sat for K.C.P.E and scored 323 marks and joined Menengai High School which is one of the best day schools in Nakuru County.
Due to his good performance, he together with other bright boys was taken to a trip to the Nairobi National Museum and the Snake Park.  He continued performing well and in May 2016, he again qualified to join other SCANN boys on a fun trip to Kisumu and enjoyed a boat ride on Lake Victoria.
Joseph was loved by all and was well disciplined.  His dream was to become a pilot.
SCANN will miss him and prays for his Soul to rest in Peace.  All the children at SCANN are meeting every evening at dinner time to pray for Joseph's Soul to rest in Eternal Peace.